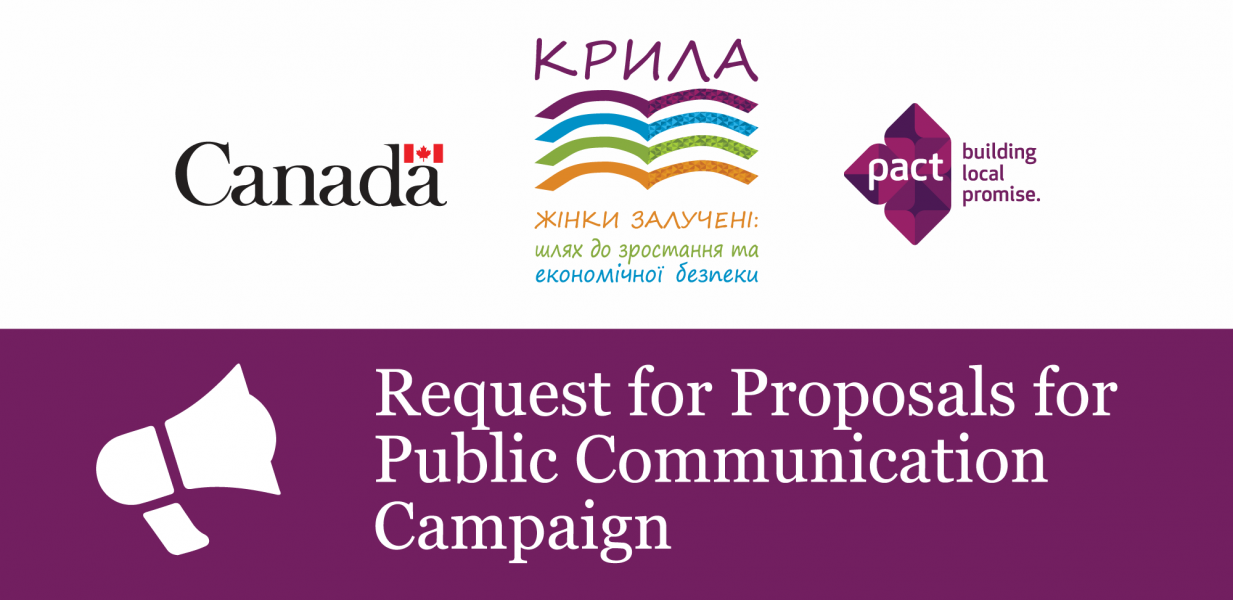 Request for Proposals for Public Communication Campaign
October 22, 2020
Kyiv
Pact is planning a public communication campaign for its GAC-funded project Women Included: Nurturing Growth & Security (WINGS). The project is aimed at enhancing economic security for rural women and the most vulnerable and marginalized living in Ukraine. One of the barriers for women's economic empowerment is patriarchal norms and gender stereotypes.
We are looking for a partner who will help us  initiate a shift in attitudes towards gender roles and stereotypes.
Online conference will take place on the 30th of October to provide an opportunity to ask questions and get more detail on the RFP. Registration is required at the follwoing link: https://forms.gle/a3GSyMmJA6883fpQA 
Proposals due date is November 13, 2020.